The Pinnacle Difference
At The Pinnacle School, we focus on creating a caring community that supports students' academic and social-emotional development. At the heart of our program is an emphasis on building resilience, self-esteem and an enthusiasm for learning. We accomplish this by identifying students' strengths, creating opportunities for success, and building on these successes daily. Through these experiences, students begin to gain confidence, value their academic success and flourish.
Our approach is highly individualized and customized to each student's unique learning profile. We use a collaborative approach that includes the student as an insightful member of his or her team. By doing so, they learn the important role they have in their own development, become effective self-advocates and reach their true potential.
Given the robust nature of our team we are able to identify lagging skills that have often prevented students from making meaningful academic and social gains in the past.
Read More >
Using our wrap-around approach which includes experienced teachers and related, specialized services such as psychologists, speech and language pathologists, occupational therapists and behavioral support We can meet each student where they are build upon successes in order to improve self esteem, resilience and the willingness to become an active participant in their educational experience.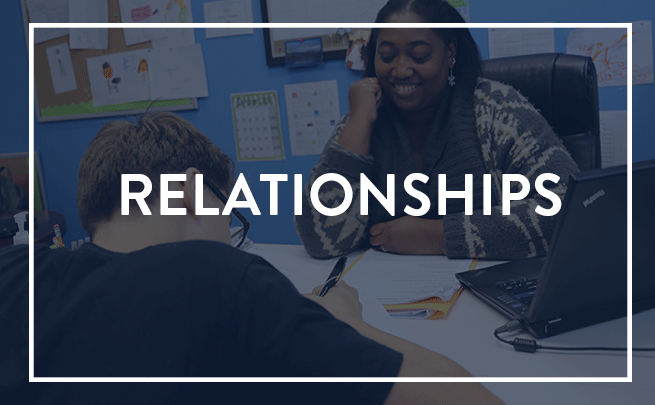 Our first step with our students is to foster trust and mutual respect. This is the foundation to effectively collaborate with our students, dig below the surface and address core skill challenges.
Read More >
When students present with academic deficits, educators understand that there is a missing skill set. A key difference at Pinnacle is that we view behavioral, social and emotional and executive function challenges in the same way: as the result of a lagging skill indicating that further instruction is necessary. When we approach our students from this perspective, students are more apt to collaborate and problem-solve with adults, because the conversation is not about what is "wrong" with them, but what skill they need to develop or challenge they need to overcome. This subtle but significant shift allows us to gain a deeper understanding of our students and allows for collaboration and fosters positive relationships.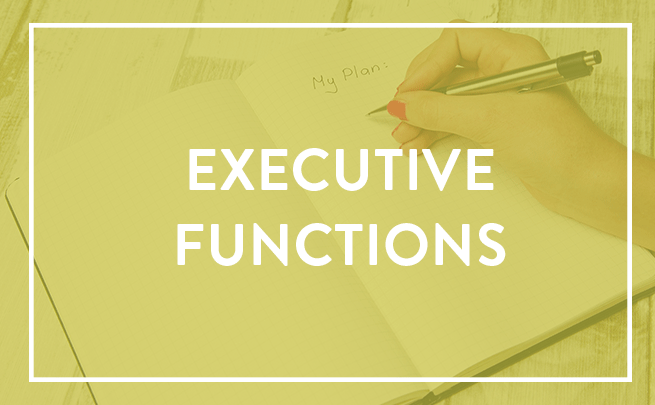 For all students, but particularly for students with learning and attention difficulties, executive functions strategies and focused effort helps them bridge the gaps between their skills and the academic demands they face.
Read more >
With effective strategy use, they perform more efficiently, experience academic success and develop a positive academic self-concept.
Development of EF skills is consistently integrated into classroom content and lessons through a monthly EF theme. Our psychologists and teachers introduce students to a new EF skill each month, and this skill set is reinforced in the classroom through modeling, lessons, and direct practice. We use a variety of resources to help students develop their EF skills, including work by Peg Dawson, Richard Guare, Lynn Meltzer, and Research ILD's SMARTS Executive Function curriculum.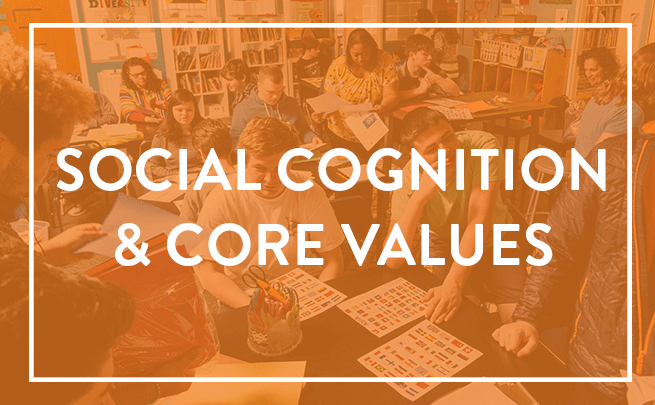 Social Cognition and Core Values are key to our program and are the foundation of effective communication and relationships. In order for students to interpret the social world around them, …
Read More >
...they must become vigilant and astute observers of themselves and the world around them. This enables them to get the "whole picture" and understand the hidden messages behind both verbal and nonverbal actions and intentions.
According to Michelle Garcia Winner's Social Thinking framework, social cognition is, "The process by which we interpret the thoughts, beliefs, intentions, emotions, knowledge and actions of another person along with the context of the situation to understand that person's experience." Our curriculum is designed to foster the development of social self-awareness, perspective-taking or Theory of Mind, self regulation, executive functioning, social-emotional understanding, and social skills.
Many of our students intellectually know the rules but can't apply it in the moment. We teach these skills in specific classes and most importantly, embed it throughout the day by coaching students in the moment. This scaffolded approach enables students to 'own' these essential skills and take them into their lives beyond Pinnacle.
Our research-based curriculum integrates the work of Michelle Garcia Winner, Jeanette McAfee, Ellen McGinnis, and Jed E. Baker, among others. Students gain insight into social reciprocity—the give and take of communication—and learn ways to build and maintain friendships.